The Messenger
August 2001
Volume 1, Issue 4
Exciting News
Pastor's Message
North Salem Sunday School
Dates to Remember
Coming Events
Help Wanted
Vacation Bible School
Youth Leaders Needed
Luau by Ohana Hula School
Report From the Pastor Parish Relations Committee
Trustees Notes
And The World Is Watching

by Keith Boucher
Fall Kickoff Celebration
Mark you calendars! Sunday September 9th 2001.... A day that will "live in Infamy". Yes September 9th is our North Salem UMC Fall Kickoff Celebration. What's it all about you ask? Simple: it's about having fun. Not only will we be starting fall Sunday School, but here's the list of other fabulous events that will happen that day and make it a special event for the entire family.
We'll have special entertainment and balloons for the kids
Direct from Baltimore: lively Christian music from Mark and Sue Shillingburg
The World's Largest Ice Cream Sundae, on the lawn following the service
Our goal is to get over 100 people in church that day so please tell your neighbors, your family and friends! Come meet our new FULLTIME pastor and his family, and see the NEW CHURCH ADDITION! North Salem UMC: The Family Church!
from Rev. Sang-Churl Bae
What would be the most efficient way to communicate with young children? Would it be the most efficient way that we look down on them, because we are taller? Would it be the best way that we look at them and make an eye contact, even though we are taller? I bet you would be in favor of the latter. But in order to make an eye contact with children, we need to bend our knees and lower our entire body. We also need to understand what they think and how they process all the interactions and encounters with the surrounding world. Simply put, we need to become children when we talk with them. I think this is why Jesus commanded the disciples to become like children in Matthew 18:3-4. "And he said:" I tell you the truth, unless you change and become like little children, you will never enter the kingdom of heaven. Therefore, whoever humbles himself like this child is the greatest in the kingdom of heaven."
One of the best parts of being children would be that they possess a welcoming spirit and a spirit of openness, knowing neither boundaries, pre-understanding, nor prejudice over any distinctions the grown-ups have made. They can be friends with anybody. When Jesus made the above statement, he meant that we, Christians, should be also able to do that, becoming friends with anybody. This is also true when it comes to the church, because the church should be the place where all people become friends with one another in the name of Christ. Our church should be the place where spirits of openness and of welcoming are exercised. Whether some of us are newcomers or long-time members, whether some of us are more knowledgeable than others in certain subjects, we should be a community of faith that Jesus commands.
So next time we see someone new in our worship, in our church functions, or even in our neighborhood, all of us need to exercise God-given spirits of openness and of welcoming. (I believe that my family and I would be that someone as well. However, we have already experienced your openness and welcoming spirit.) Thus, it is my prayer that our church continues to grow in faith and in the love of God as we put these God-given gifts, spirits of openness and of welcoming, into practice. Amen
by Dawn Trusty
Sunday School Superintendent/Teacher
Shriners' Clowns & A Giant Ice Cream
All are welcome to our Sunday School Kickoff event at 9:15 on September 9th. Several clowns from Shriners will be entertaining us. Following the service, we will be sharing a giant ice cream sundae. The 6th-12th grade class will be building the sundae for all to share. A sign up sheet will be circulated so everyone can have the opportunity to bring their favorite ice cream flavors and toppings!!
I am pleased to say that all our dedicated Sunday School teachers from last spring will be returning. They are: Traycee Trusty, Bev Trusty, Sue Barber, Carrie Boucher, Sally Younker, Amanda Landry and myself. I am looking for a co-teacher who would like to alternate with me and work with grades 6-12.
Tuesdays 7 PM Choir Rehearsal
2nd Wednesday 7 PM Woman's Club
3rd Monday Building Committee
Last Thursday 7PM Ad Council
9/9 Fall Kick Off Celebration
9/29 Flea Market
9/30 Official Welcome Pastor Bae & Family
10/21 North Salem Home Coming
10/28 Dedication of Addition
11/11 Commitment Sunday
11/18 Dedication of Parsonage
12/2 Consecration Sunday
Put your God given talents to work.
We need help on committees.
We need Leaders for Youth activities.
We need an Ad Council Secretary.
We need Greeters, Ushers, Acolytes.
We need people to make visits & send cards and help with mailings, plus much more.
Contact Noreen at 894-4802 and we will get you set up.
Thanks
The Stories of Jesus
We had a lot of fun telling the stories of Jesus. Pastor Sang-Churl Bae led the group in singing and taught the children a fun new song with hand movements. Pastor Jim Lundin filled in for Pastor Sang-Churl Bae when he had a funeral and meetings. He led the singing for several days. Lucille and Hae Yeon provided us with lovely piano music. The children enjoyed singing along with them. Other leaders/helpers were Carrie Boucher, Bev Trusty, Traycee Trusty, Amanda Landry, Danielle Trusty, Amanda Barrett, Amber Trusty, Alexis Boucher, and Tabitha Petkiewick. We had close to 30 children/youth involved. Some fun activities included: foot or hand-painting, a stuffed paper fish, a woven basket, fishing, collages and creating eatable boats.
The children grades 4 and up went blueberry picking for a service project. They shared the blueberries with the younger children who had made trail mix that day. Keith Boucher agreed to bring the remainder of the blueberries as a donation to Lazarus House.
Thank you to all who gave of their time, money or supplies. It was greatly appreciated.
The youth group is still looking for several adults who enjoy working with young people. Some past activities have included: trips, discussions or group speakers, crafts, sleep-overs, holiday celebrations, game night and mission projects (helping others). As a leader you would receive support as you began. You would be able to choose activities and events that interested you and the youth members. In the past the group has met on Sundays (late afternoon/early evening). You may want to try a new day or time and see what works best for you and the group.
Thursday October 4, 2001 at 7PM
The Trusty family started the Ohana Hula School several years ago. They will be planning a luau as a church fundraiser. They will be putting on a 1 hour performance. Dances will be performing from Hawaii, Tahiti and the Maoris of New Zealand by the Trustys and the students they are training. Traditional costumes will be worn. Ethnic appetizers will be available for you to taste. We are hoping this event will be a success and help with our future building plans.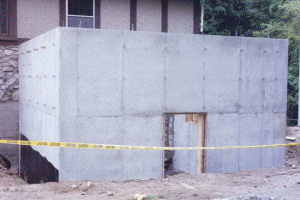 by Merrianne McDonald
It has been a very busy Spring and Summer for all of us on the PPRC. We started the year knowing we would be appointed a fulltime pastor. We worked through a lot of planning and discussion to put together a profile with the help of the Administrative Board that would enable us to obtain a pastor who would meet the needs of our growing church. At the end of April, Ed Claus was ready to gather the PPRC together to meet the new appointed pastor, Sang- Churl Bae. It was a fun evening getting to know Pastor Bae and listening to his ideas on how a church family and pastor should work together. He showed us a Korean symbol where one line was the pastor and the other was the church goer. Each leaning on each other to support the strengths and weaknesses of each person. Each pastor brings with him/her special talents that will help to serve and help a parish grow. Along with each talent, there are weaknesses. This is where we come into play, to help out and work through each other's difficult situations. One person leaning on the other. This is what the church should do to grow. Each one of us has some sort of talent, something we excel in. Each one of us is a Treasure that Pastor Bae talked about in his sermon on Aug. 5th. Each of us can give of ourselves in some way, joining teams and committees that we have interest in, helping with mailings, helping with finance, etc. or something as simple as donations for the yard sales or bakery items to sell and lets not forget the help with potato salad and people on our great chicken barbecue. We all are important. If we take the time to lean on each other, anything is possible. We are starting out as a seed of a mustard plant seeking to make it grow into something very precious and real. A great family church serving our community and beyond.
Then came the planning for housing and the big move. This was a huge undertaking for us on PPRC. To make sure that the apartment was secured and all matters around his housing was ready. I think we all breathed a sigh of relief after we moved Sang -Churl down and he actually got moved in. He brought with him a lovely wife, Hae-Yeon and two adorable children, Kristie and John who we have already come to love every Sunday.
Pastor Bae has a lot of great ideas to help us grow into the Family Church we all so much desire to be. In the coming months, you will be asked to answer some questions around the church, your likes and dislikes, what you want to see happen and even things that bother you today. All of this really counts and helps us on PPRC to work with Pastor Bae for the good of all. We welcome your ideas and suggestions. Please feel free to contact myself, Noreen Nadeau, Nancy Swank, or Diane Boucher with ideas, suggestions and most of all concerns you may have. We are here to help serve our church and our parishioners.
We will be looking for people to help out in different areas of the church as they become viable committees. If you have an interest on a specific committee or you have a special talent in some area, or you want to serve on a board, we want to hear from you. May God Bless you all today and always.
by Bill Ermer
Excitement is in the air. The addition of the bathrooms is underway and this is great news for our family church. We have waited a while but our vision of growth is here. This is just the start; as soon as the bathrooms are complete the trustees and builder will be working on the next phase, which will be a large addition to accommodate activities of the church and community.
As of August 22, 2001 we have a commitment letter from the Salem Cooperative Bank and as of October 15, 2001 we will be the proud owners of our parsonage to accommodate Sang - Churl and his lovely family. With him as our new full time pastor many of our visions are now realities to help spread the word of God.
Shortly the trustees will be needing help to paint and stain the new bathroom addition. Your time will be greatly appreciated. This will save the church $2,500.00. Watch for further updates.
* Next trustee meeting will be Monday 9/10/01 @ 7pm in the mobile classroom.
This is one of my favorite songs that Diane Muise has composed and I truly feel we should think about exactly what the words say to us.
There are problems in the church today; Folks aren't careful of what they say; Members pout when they don't get their way; Even pastors sometimes go astray. And churches split and members quit. We feud and fret and we forget that the world is watching.
The Gospel preached is not the one we live; We know that there are needs, but we don't give; Something special is at church you know, If nothing good is on TV, then we might go; And even our kids realize, that Christ is not first in our lives; And the world is watching.
And the world is watching; Satan is rejoicing; When saints act like sinners; He's the only winner, And the world is watching; It needs to be more evident; That Christ is who we represent; Cause the world is watching.
If we have a chance at all to win this world for Christ; They must see the difference that He makes in our lives. A word gently spoken to mend a heart that's broken; That's a fine place to start. Show compassion for our brother, love one another; Cause the world is watching.